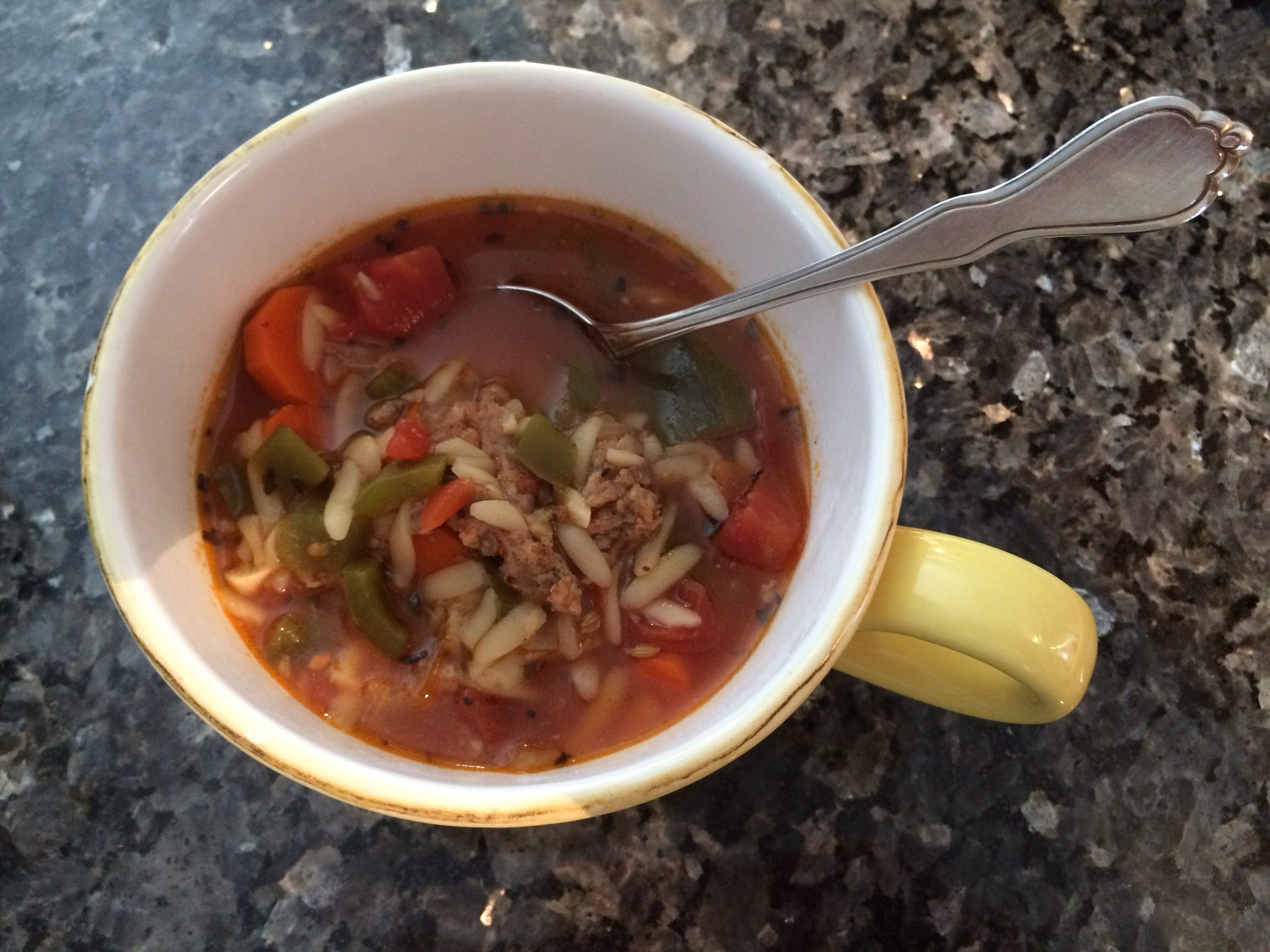 Sweet Potato Soup
Ingredients
4

tablespoons

unsalted butter

1

tbsp

shallot, sliced thin

4

tbsp

sprigs fresh thyme

4-1/2

cups

water, plus extra as needed

2

lbs

sweet potatoes, peeled, halved lengthwise, and sliced 1/4" thick (save 1/4 of the peels)

1

tablespoon

packed brown sugar

1-1/2

tablespoons

salt (I use kosher)

1/2

teaspoon

cider vinegar

1/4

teaspoon

freshly ground pepper

minced fresh chives (garnish)
Instructions
Melt butter in large saucepan over medium-low heat. Add shallot and thyme sprigs and cook until shallot is softened but not browned, about 5 minutes. Add water and increase heat to high and bring to a simmer. Remove sauce pan from heat; add sweet potatoes and reserved peels. Let it stand uncovered for 20 minutes.

Add the brown sugar, salt, vinegar and pepper. Bring to simmer over high heat. Reduce heat to medium-low; cover and cook until potatoes are very soft, about 10 minutes.

Discard thyme sprigs. Working in batches, process the soup in a blender until smooth. (I used an immersion blender and did it right in the pot) Blend for about 45-60 seconds. If using a regular blender, return soup to pot. Bring to simmer over medium heat and if too thick add a little more water. Season with salt & pepper to taste and serve with a sprinkling of chives.